Cutting Edge Test
Management for Jira
The best software teams test early and often
Xray is built for every member of your software team to plan, track, and release great software.
137 of the Global 500 trust Xray
Xray is built by Xpand IT, a leader in IT services and digital transformation. We understand our customer's needs and we build real solutions. Over 4,000 customers trust Xray to test their mission-critical code.
Learning a new tool takes time. Xray is worth the effort. To prove to you, here are some head-to-head comparisons against our major competitors.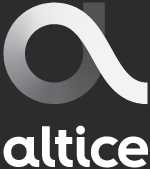 Support service so heart-warming it almost melts you. Seriously, the questions I addressed were pretty hardcore but every item was resolved with a very detailed answer. After some ideas of mine, even an improvement report was created – looking forward to working with you guys.
Robert Aksenov, Test Architect @ T-Systems
We at BMW Group rely heavily on enterprise-ready, robust and mature software. After evaluating some competitors over a longer time we finally decided for Xray. This high-quality software supports agile development processes very well, integrates smoothly into Jira and proves to be the missing part for testing in Jira in any aspect.
Michael Merwald, Test Manager @ BMW
Xray brought our engineers back to using a centralized tool for their test execution and specification. Xray has a very simple UI and a great API, so folks need only a couple of minutes to get used to it, without any training necessary. Xpand IT team always has an open ear for feature requests and a quick reaction on bug fixes.
Florian Rohde, Team Manager @ Tesla
Xray was the right tool that covered our testing needs in hundreds of software and hardware projects, allowing us to deal simultaneously with manual tests and also automated ones. The transition from HP QC was easily overcome and teams started taking advantage of JIRA for the complete software lifecycle. Highly recommend it!
Paulo Sousa, Sys Admin & Technology Adviser @ Altice
Note: Prices listed above are estimates, valid after June 1st, 2021. Please visit the
Atlassian Marketplace
for a license quote. For Data Center there are more user tier licenses available than the ones shown.
Get started with a trial for your business